---
Radio Interview
Listen as John Paul
explains the Six Steps to
Elder Care / Work Balance™
---
52 Holden Street
Worcester, MA 01605

Tel: 508-854-0431
Fax: 508-852-8732
Elder Care Consulting and Services
Bringing Elder Care Home offers specialized publications, training, and consulting to promote elder care/work balance. Our mission is to assist employers and community organizations to develop innovative, cost-effective approaches to preventing and resolving elder care/work conflicts.

Happy National Family Caregiver Month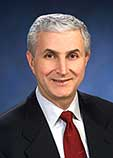 John Paul Marosy is founder and president of Bringing Elder Care Home. He is a former family caregiver and has served as CEO of leading organizations in the fields of aging and home health care. He provides education, training, and corporate consulting with respect to the growing issue of balancing elder care in the work place.
To view our November 2005 issue of Elder Care Work/Balance eNewsletter, entitled Balancing Work and Family: Where Does the U.S. Stand Globally?
Fifth in a Series: Findings on U.S. Performance, click here.
Mr. Marosy is the author of Elder Care: A Six Step Guide to Balancing Work and Family – A concise, practical guide for every employee who is – or will be – caring for an older relative. An effective, inexpensive way for employers to address the elder care/work issue.


Mr. Marosy is also the author of A Manager's Guide to Elder Care and Work. This book is directed to managers who want to understand and support employees who have elder care responsibilities at home.
"Even small organizations with limited budgets can establish valuable elder care support for their employees."